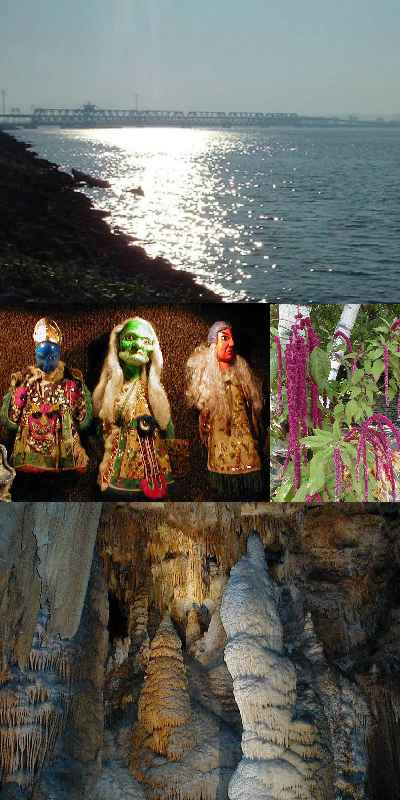 Travel.PamRotella.com

Pam's Travels
Every so often, after weeks of long hours at the computer, I just have to get out of town and go somewhere.   Even a simple country drive can save my sanity at times.   Some people use shopping as a form of recreation, but I find travel to be more enchanting and usually less expensive -- food for the soul.

***
UPDATE August 2013: Since I first created this page in 2002, many sites that are beneficial to travelers have come online.

Trip Advisor can help find a good hotel or restaurant in many locations, however I can no longer recommend it. I've noticed that they allow merchants to allow negative comments about their hotels and restaurants, even when the critiques are very mild and completely honest.

Some people also like the sites Yelp and Urban Spoon. I haven't spent much time on Urban Spoon, but when I checked Yelp, it ranked its own reviewers above the most recent reviews by other site visitors. I don't like that system. The most recent reviews should come first. What if the business was having a bad day on its "official" review date, or problems had been resolved months earlier?

For those who choose to drive, or those looking for the occasional hotel discount and other perks of membership, I'd recommend joining a roadside assistance service like AAA. Some insurance companies offer similar services as an add-on to auto insurance, but you'll want to check their terms to be sure they're valid out of state and offer services you'll need.

Also for those who choose to drive, The National Speed Trap Exchange provides information on known speed trap locations. Even so, I'd urge people to drive carefully at all times, especially on roads unfamiliar to you.

To follow is the remainder of my original "Pam's Travels" page. I never had enough time to complete it, but I hope to eventually revise this page with more useful information, and also add my travel insights for most of the 48 states I've visited. I have also visited most provinces of Canada, and Tijuana, Mexico, but I don't plan to post travel pages for those areas right away.

Check back later for updates!
***

I've renamed this page "Pam's Travels" instead of "travel tips".  That's because one person's experiences can be completely different from the next person's at the same place, even around the same time.   Everyone has different tastes, and crowding, litter, noise level, pricing, service, and other important factors can vary widely at the same location over short periods of time.   For example, a year or two ago, the Discovery Channel had a "top ten" story and comment board on its Internet site, purportedly on the best beaches of America.   I'd been to a few of the beaches mentioned, and severe overcrowding and pollution were the predominant things I remembered about them.   I'd consider them to be among the worst beaches in America, but apparently the author liked crowded, boisterous beaches.   I prefer more peaceful, pristine locations.   So this page is now simply "Pam's Travels" instead of anything to do with giving tips.   I'll relay some of my travel experiences, along with some of my photos when possible.

Arizona
Idaho
South Dakota
Wisconsin
States never visited: Alaska and Hawaii
Others coming soon!

(A note on the photographs:   I have plenty of photographs from the Southwest, Florida, and other places I've lived, but unfortunately most are not digital.   Currently I have only the most recent digital photos on my computer, but that will change as I have time to look through old data CDs and find/scan old 35mm photos.)


Back to the top

Back to Pam's vegan vegetarian FUN page

Pam's vegan vegetarian cookbook, with vegan vegetarian recipes

[Posted 9 October 2002; Last updated 16 August 2013]
All content including photographs &copy 1999, 2000, 2001, 2002, 2003, 2004 by Pam Rotella.

Banner's photographs, left to right:
1.) Cave of the Mounds, Blue Mounds, Wisconsin; 2.) Mississippi River at night, New Orleans, Louisiana (top) and jester with Presidential and Vice-Presidential seals at American Celebration, Shenandoah Caverns, Virginia (bottom); 3.) Pine Creek Gorge, "Pennsylvania's Grand Canyon", Tioga State Forest, Pennsylvania (top) and the Scott Joplin house monument, St. Louis, Missouri (bottom); 4.) Skyline Drive, Virginia; 5.) Shenandoah Caverns, Virginia; and 6.) Dragon statue with sunflower stained glass lamp inset, The House on the Rock, Spring Green, Wisconsin.

Main photograph:
1.) Mississippi River at Fort Madison, Iowa; 2.) Collection items and flowers at House on the Rock, Spring Green, Wisconsin; and 3.) Luray Caverns, Virginia.